Ladies Bible Study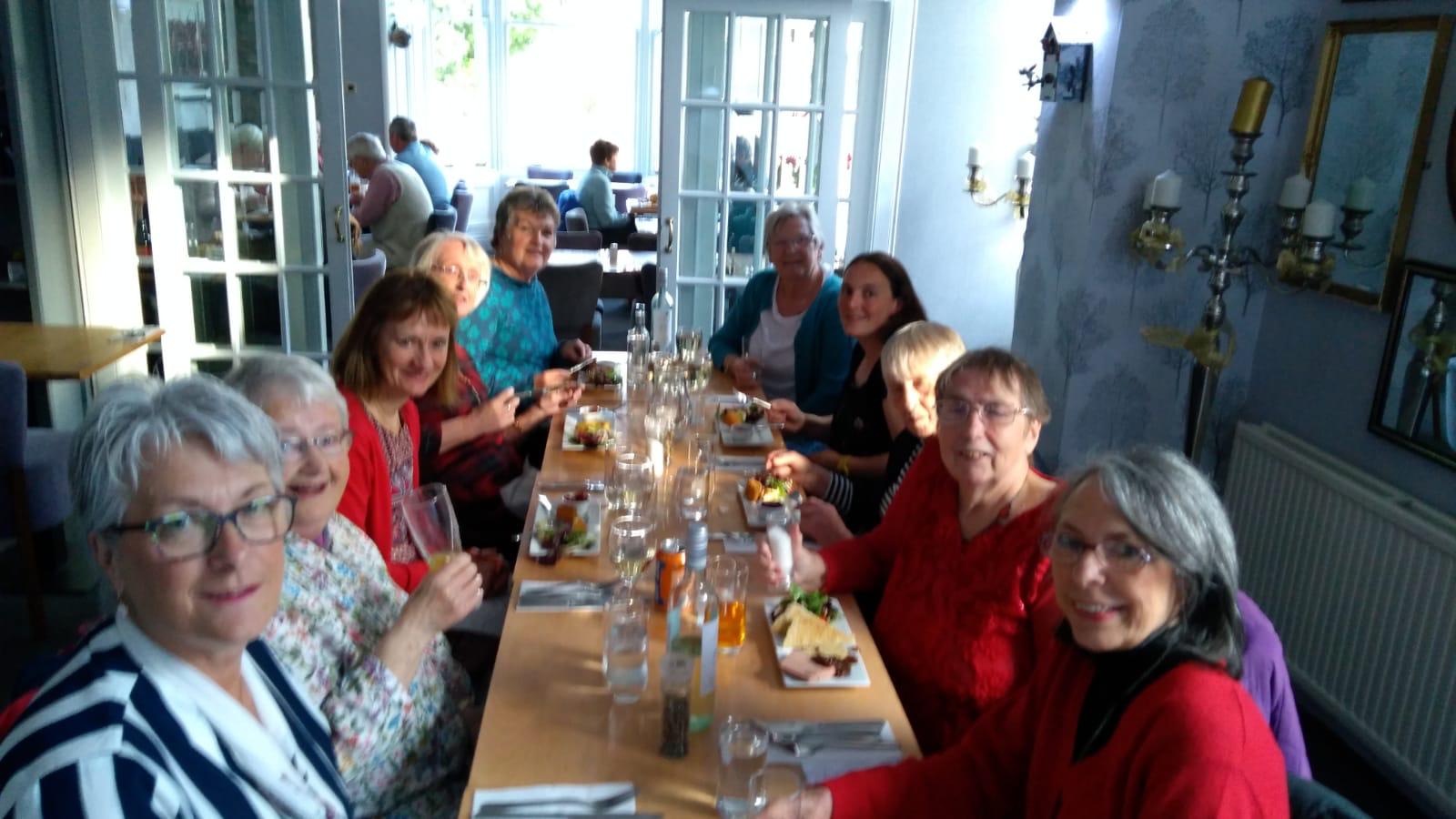 Ladies Bible Study Summer night out 2019
Ladies Bible study meets fortnightly during term time.
For further details see Annie Tel 01540 661018 or Mary 01479 810368
Peace I leave with you, my peace I give you. I do not give you as the world gives.
Do not let your hearts be troubled and do not be afraid. John 14:27
You may be wondering what is the Ladies Bible Study group? Firstly, we are a group of ladies who vary in ages, personality and spiritual experience. We all like to chat and learn more about Godís word and how to apply this to our daily lives.
We meet every 2nd Monday evening at 7.15 during term time in a local home and we have fellowship as we study and pray together over a cup of tea/coffee. At present we are studying ďEssential 100Ē a journey through the Bible in 100 readings. We are all discovering new scripture and also remembering familiar bible stories. We have been reminded of the great faith of Abraham, Isaac, Jacob, Joseph, Saul & David and how God led them despite their mistakes.
We pray together and have been encouraged by Godís answers to our prayers even if itís not the answer we want. Again we are learning that God knows best.
We would love to have you join us at the Ladies Bible study where there is no pressure to speak or pray or even have a vast bible knowledge as we learn together.
If you would like further information or to check dates/venue please contact Annie 01540 661018 or Mary 01479 810368